Cut and welded a Motad exhaust as it was too long/quiet and i wanted to install mounts for a paddock stand.
Got a friend to cut 8mm plate and welded them to the area i need the bobbins to screw in to!
Also temporary fitted the rear wheel to see what it looked like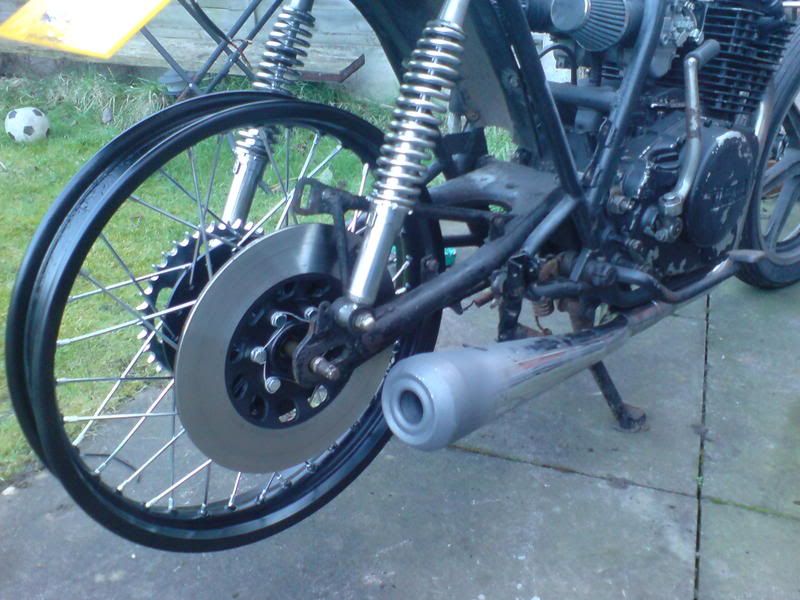 As I'm keeping the bars clean I will mount the horn push inside the bar end and fit an ATE BMW master cylinder, so I figure I will need a bespoke tank making now, jeeze this getting expensive!
I got the bore re-honed from western rebores and got a seal kit from Motobins.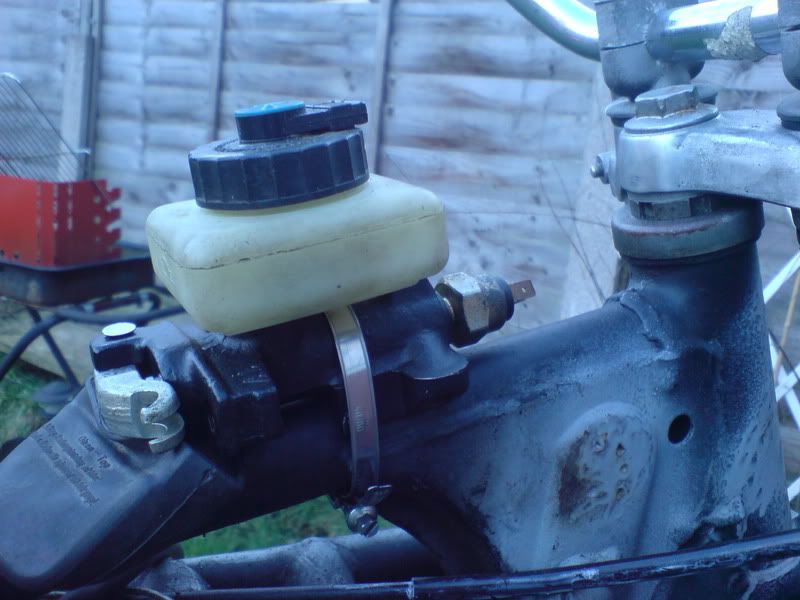 managed to get NOS carbs from a dohc xs400 and I made new brackets as these were too narrow. I'm thinking of using an XJ600 swing arm which will need to be cut narrower to fit and have sourced new needle bearings to suit xs400 shaft,
biggest job will be the tank methinks, although sometimes to little jobs become HUGE ones!!