I needed wires! After getting them for my resto, I thought it would be great to have them for the tracker. The current alloys are so heavy, all that unsprung weight etc. this would affect handling!
They are damn expendive wires, first I had to find the hubs (xs250) these are rare as most peeps of the day wanted the new alloys! I managed to get a set and even manged to get a set of spokes free off ebay as the seller didn't have these down on his data base, happy days!!
This time I wanted to lace them myself and get Bill the wheel to true them up!
first I got alloy rims off ebay and get them satin black powder coated (triple-S, Bingley)
and got on youtube to work out how to lace the front and rear wheels on me kitchen table!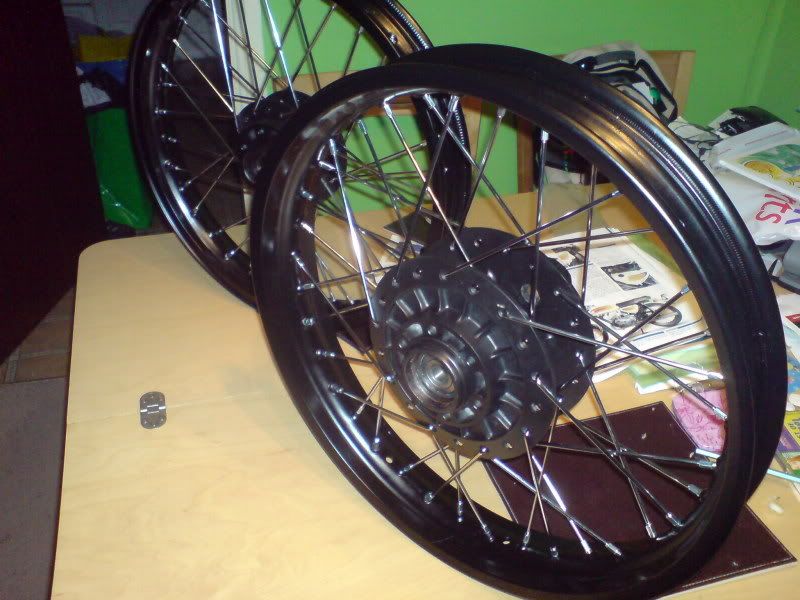 Turned out really well! I also wanted that race look so invested in wiring pliers so i can wire up the bolts for the disk brake. Another ebay purchase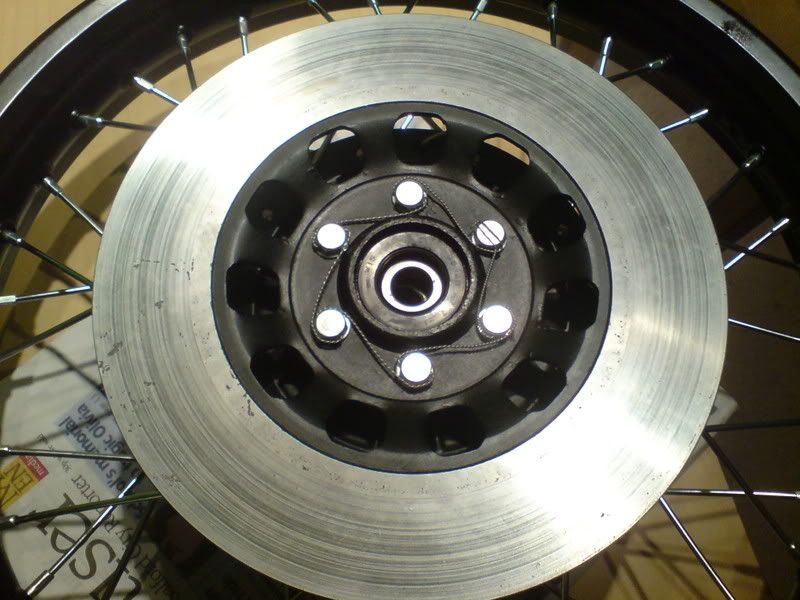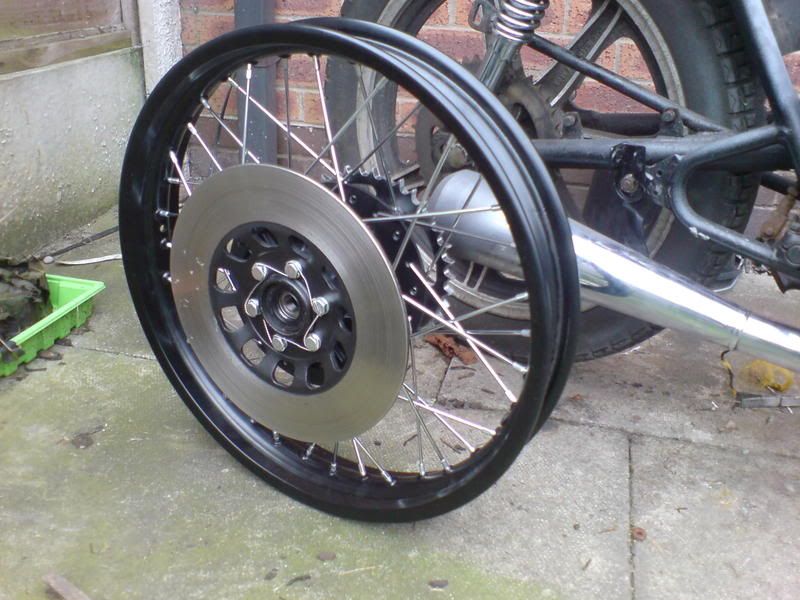 now to get tyres, tubes for the wheels. After scouring the internet and catalogues I got chen shin tyres from Wyldes of Leeds via mail order. 3:50 for front and 4:00 for rear.